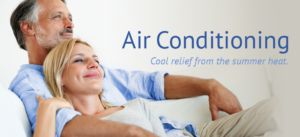 Air Conditioning Installation and Repair
Comfort needs are among the top priorities in homes and these needs vary from one homeowner to the next. This is why we do all we can to ensure you and your family are covered throughout the year. Whether you want a brand new air conditioner or simply a tune up, our service experts at Air Conditioning Miami will provide all of your needs. From the time we started operating in Miami, we have successfully redefined the word comfort to include lots of services geared towards indoor air quality.When temperatures start rising, we know the patience of homeowners can wear thin swiftly and as such we have made ourselves available 24/7 throughout the year.
AC Repair Service
We exist so that AC repair doesn't have to be a pain anymore. We are certified to handle all the AC brands in the industry and we always have a satisfaction guarantee that puts you at a safe place knowing you have nothing to lose. Our diagnostic tools are top of the range and help us in locating the problem so that our solutions can be more targeted and effective.
New Air Conditioners
We encourage homeowners to upgrade their AC units or better still acquire new ones to take advantage of efficiency in air conditioning services. for those who think upgrading is an uphill task, we have news for them because manufacturers have made this option much cheaper for homeowners. What you have to do is simple, schedule a free estimate so as to learn the options you have and leave the rest to us as we make your home cool, energy efficient and comfortable.
Air Conditioning Maintenance
AC units run for a significant part of the year and as such their internal components tend to wear out and others may even be broken. Having a maintenance plan is a recommended step because it gives you the assurance that a qualified technician will regularly attend to your HVAC system to ensure it works well and doesn't break down when you need it the most.
In our AC maintenance plans, we carry out a number of activities aimed at making your units energy efficient and smooth in operation. We tighten loose screws and nuts, clean your unit hence making it dirt and debris-free, replace broken fans and tightening fan blades, cleaning and replacing filters as well as oiling removable parts.
We invite you today to get in touch with us so that you can begin your journey into having a HVAC system that serves your comfort interests.